Noma i Köpenhamn är äntligen tillbaka! Efter att ha varit stängt i ett drygt år är nya byggnaden äntligen klar och den 16 februari kunde René Redzepi och hans team välkomna de första gästerna. Det var länge sedan jag hade den där känslan av att jag saknat något utan att förstå varför. Energi, nyfikenhet, lust och glädje. Noma 2.0 är ett nyskapande unikt universum. Om du går på finkrog för att äta varianter av wagyu, kaviar och tryffel, då är Noma ingenting för dig. För här befinner vi oss på andra sidan av den kulinariska kartan. Visst, det kostar som att gå på trestjärnig krog i Norden, men en måltid här är en unik djupdykning ner i de kallaste nordiska haven. Den röda tråden är Rene Redzepis matfilosofi, och där känner vi igen oss i de rätter som ställs fram, men nu han har skruvat upp experimentlustan ytterligare några varv. Vad sägs om dashi gjord på forellrom som rökts i omgångar och torkats i tre månader eller musselskal gjorda av päronskal som sakta karamelliserats i tre månader?
Rätterna är som små konstverk och måltiden en utställning kreerad för oss gäster att beskåda med alla våra sinnen. Det är en omtumlande upptäcktsfärd som bjuder på allt från eleganta och underbara till mer intressanta serveringar. Allt otroligt välbalanserat. Noma 2.0 är ett "work in progress" och jag är redan nyfiken på vad restaurangens övriga säsonger, vegetariskt och vilt, kommer att bjuda på.
In English:  Energy, curiosity, lust and happiness. Noma 2.0 is an innovative and unique universe. If your main goal in a fine dining experience is to eat wagyu, caviar and lobster, Noma will not be your choice. This place is totally on the other side of the culinary map. Well, the price of the menu is the same as going to a 3-star restaurant, but a meal at Noma is a dive into the deep Nordic oceans. We can, of course, still sense René Redzepi's food philosophy in the dishes, but now he takes it even further. How about dashi made of trout roe, that has been smoked and dried for 3 months or peel of pear that has slowly been caramelised for 3 months?
All the dishes are like a work of art and the meal is an exhibition created for the guests to explore with all their senses. It's a wonderful discovery with elegant, beautiful and interesting servings. Everything well balanced. Noma 2.o is a work in progress, and I'm already curious about what the restaurant will serve in the upcoming seasons – which will highlight the greens and the forest.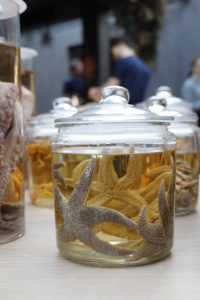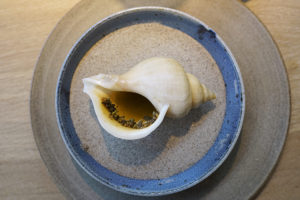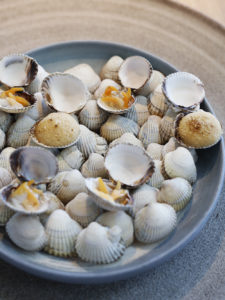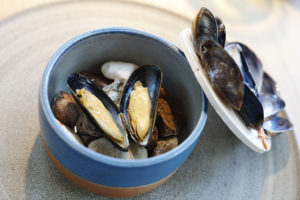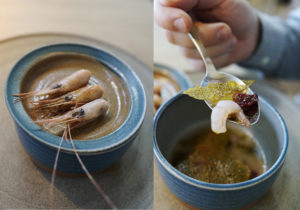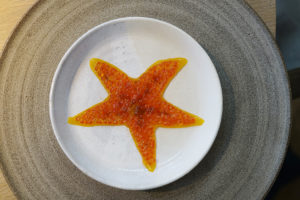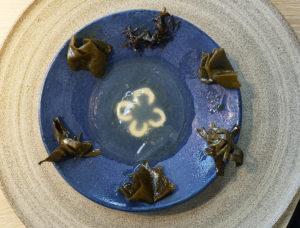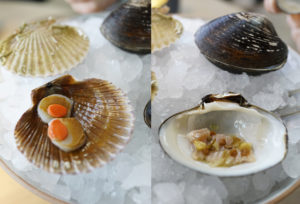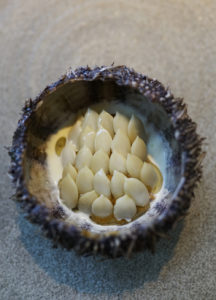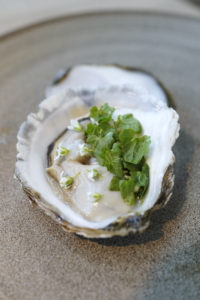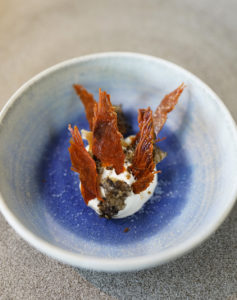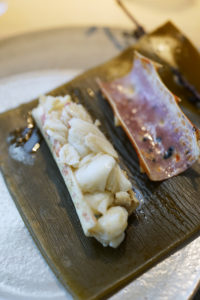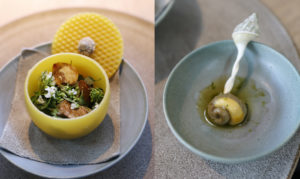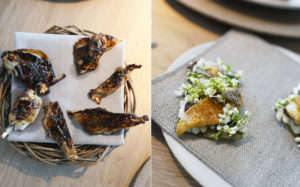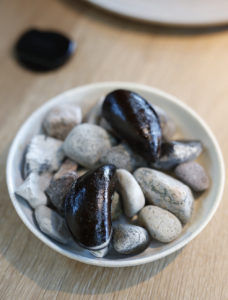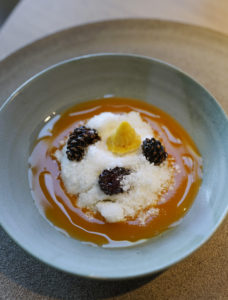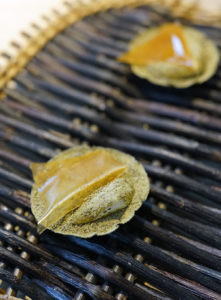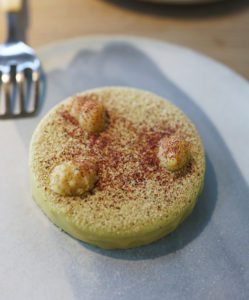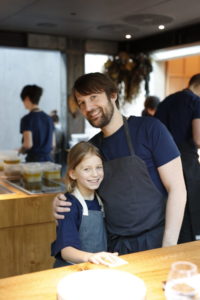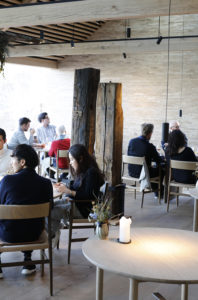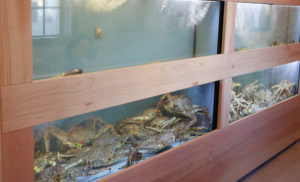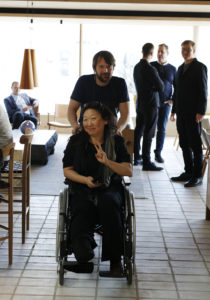 Jag kommer inte att sätta några enskilda betyg då föredrar att se Noma som en helhetsupplevelse. Här kommer några rätter alltid att vara magiska, några lite mer udda – men det är just det som är charmen. Nedan följer dock några funderingar. Men först vill jag berömma chefssommelier Mads Kleppe, för ett utomordentligt alkoholfritt vinpaket som ackompanjerade maträtterna fint samtidigt som dryckerna i sig bildade en egen välkomponerad meny! 
Vinpaketet innehöll: 2008 Entre Ciel & Terre Francoise Bendel, 2015 Pyramide Rita & Rudolf Trossen, Gose Noma/Flying Couch, 2015 Mas del Gaio Joan Ramon Escoda, 2007 Auksinis Sebastian Riffault, 2009 Laissez Faire Christian Tschida, Daigo no Shizuku Terada Honke.
Best dishes: King Crab, shrimps with dried fruit, head of the cod and the sea urchin.
More interesting than amazing: Sea cucumber with wipped cream.
Service: The service at Noma is outstanding. As soon as you arrive you feel at home!
Over all: 10/10
Noma ett nyskapande unikt universum 
Dela post: